Peregrine Gives Back Some Gains
Monday, September 11, 2017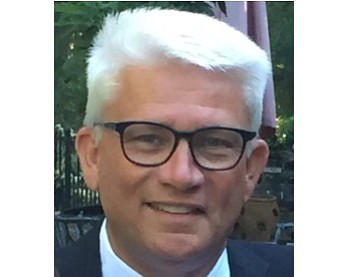 Shares in Peregrine Pharmaceuticals Inc. in Tustin rose 12% in intraday trading Monday and rose another 4% after hours on a nearly four-fold increase in revenue and a sharply lower quarterly loss; trading volume on the day was three times its 90-day average. In Tuesday midday trading the drugmaker gave back some of those gains.

The company, which had focused on cancer drug research and development, moved strongly in the quarter toward operating as a contract manufacturer of biologics.
Peregrine traded recently at about a $150 million market cap, up about 50% year-to-date.
It lost $1.2 million on revenue of $27.1 million in its most recent quarter, which ended July 31, compared with a year-over-year loss of $11.1 million on revenue of $5.6 million.
About $10 million in revenue this quarter was held over from the previous quarter on "delays in shipping at the customer's request" and Peregrine expects to generate about $55 million in revenue this fiscal year.
Contract manufacturing costs rose to $20.5 million from $3 million, year-over-year, as part of the new focus. Firm revenue comes from its cash-generating biologics manufacturing unit, Avid Bioservices Inc.
The Business Journal reported in August that Peregrine would split its two divisions and shift its focus to Avid Biosciences by year-end.
Peregrine shareholders Ronin Trading LLC and SW Investment Management LLC had been pushing for such moves.
Chief Executive Steven King said Peregrine, which had a clinical arm working on immunotherapy drug candidate bavituximab, is now a contract drug maker "running R&D on the side."
King said the two businesses are very different and "need to be separated so each has better growth for success." It plans to find a partner to invest in its immunotherapy drug.
Peregrine cut R&D spending 57% year-over-year—to $3.6 million from $8.6 million—and today hired Roger Lias as president of Avid.
Lias' resume includes five years in global biologics business development at Allergan Plc, in Research Triangle Park, North Carolina; he's now a principal with Stone Spring Partners in RTP, and hires on to help companies with biologics contract manufacturing work.
Peregrine also cut its workforce by 60 employees, or 20% as part of its restructuring.