BJ's Enters S.C., to add Mich.
Wednesday, September 6, 2017
Share this article: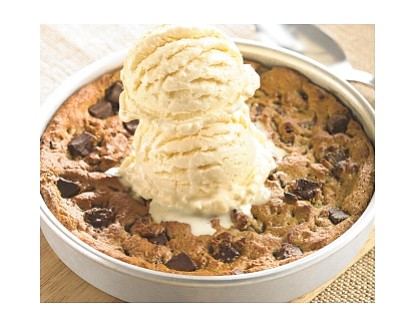 BJ's Restaurants Inc. added a location in Columbia, S.C., its first in the state and eighth new restaurant this year. It plans two more new restaurants in 2017, including its first in Michigan.
BJ's will have about 200 locations in 26 states by year-end.
The 7,500-square-foot South Carolina site was previously a Romano's Macaroni Grill.
The casual dining chain operates restaurants, pizza and grill locations, and brewpubs.
It's the second-largest OC-based restaurant chain after Taco Bell Corp. in Irvine and had 2016 systemwide sales of $993 million.
BJ's traded recently at a $622 million market cap, down 20% year-to-date and off 40% from a historic peak of about $1.1 billion in mid-2015.
The chain bucked the "fast casual" trend a bit by reducing the size of its restaurants, adding a mobile ordering smart phone app, and emphasizing proprietary products: BJ's produces its own craft beer, delivers its brews to customers with its food delivery option. and is known for its Pizookie—a deep dish chocolate chip cookie topped with ice cream—but those benefits appear to be baked in to near-term views of the company.