Anaheim Tourism Dollars Up 10% YTD
Wednesday, September 6, 2017
Share this article: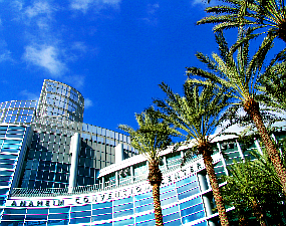 Visit Anaheim said 12.1 million travelers to the city have spent $4.2 billion in Orange County year-to-date, an increase of some 10% in each number, and have spent of about $347 per person.
About 23 million people visited Anaheim last year and spent about $8 billion in OC.
2016 city traveler and OC spending numbers were about 2% and 7% over 2015; 2017 is on pace to be about 5% higher in each category last year, with summer numbers still to come, Visit Anaheim said.
The group promotes Anaheim as a tourism and business travel destination.
About 2.1 million people visited Anaheim in June, up 1% year-over-year and down from 2.4 million in May, and they spent $710 million in the county, up 4% year-over-year and down from $740 million in May.
About two-thirds of travelers to the city are people who come for the day, and Anaheim visitors commonly make up about half of OC visitor totals.
CIC Research Inc. in San Diego collects and crunches the city travel and OC spending data for Visit Anaheim.