Allergan Gets China OK for Eye Device
Monday, October 30, 2017
Share this article: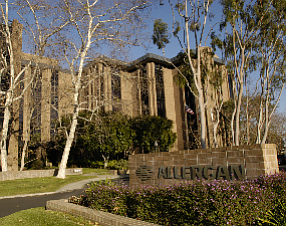 Allergan PLC received Chinese regulatory approval for Ozurdex, an eye implant designed to treat adults with macular edema following retinal vein occlusion—an eye stroke. Occlusions are blockages that occur in the retina's veins.

The company says Ozurdex is the first approved intravitreal injection for the condition in China. The implant is a sustained-release biodegradable steroid implant that releases the drug over a period of several months, eliminating the need for monthly injection.
Allergan says retinal vein occlusion is "one of the most common causes of sudden, painless, unilateral loss of vision" and affects about 7.4 million patients in China.
The treatment is approved in the U.S. The device, which is part of Allergan's Irvine campus, which houses its U.S. Specialized Therapeutics unit, reported $84 million in revenue last year.
Allergan trades at about $180 per share for a $60 billion market cap.