Gillman Will Co-Chair Advisory Board for New UC Center
Thursday, October 26, 2017
Share this article: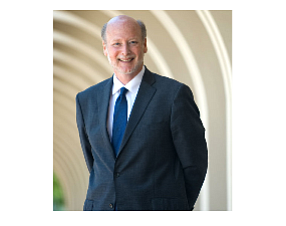 University of California-Irvine Chancellor Howard Gillman has been named co-chair of an advisory board for a new University of California center dedicated to free speech issues, UC President Janet Napolitano announced today.
The National Center for Free Speech and Civic Engagement, which Napolitano will chair, will be housed at UCDC, the UC system's Washington, D.C. location. Funding for the center will come from the UC presidential endowment, as well as private philanthropic efforts, according to a release.
Gillman and former UCI Law School Dean Erwin Chemerinsky – the current dean of UC Berkeley's law school - are both constitutional scholars and will co-chair the advisory board. They are authors of the book, Free Speech on Campus, which was published last month by Yale University Press.
"Campuses across the country are confronting enormously difficult issues concerning freedom of speech and how to facilitate constructive civil engagement for students and faculty," Chemerinsky said in the release.
Through an annual fellowship program, the center will bring together legal scholars, social scientists, journalists and others to conduct research, offer seminars and mentor UC students. The center will also host activities and events.