Legacy Brander Launches Sites
Tuesday, October 24, 2017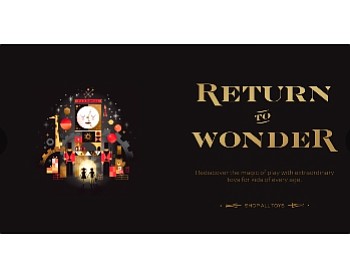 MerchSource LLC launched retail websites for its FAO Schwartz and 5th Avenue Bergdorf Goodman brands.
The latter is a shop-within-a-shop element of the wider FAO web presence.
MerchSource is an Irvine-based unit of toy and gadget designer, maker, and distributor ThreeSixty Group Ltd. in Hong Kong. New York private-equity firm AEA Investors bought a majority stake in ThreeSixty in fall 2015.
MerchSource bought the FAO Schwarz brand in October 2016 for $45 million; this year it bought the Sharper Image brand for $100 million.
ThreeSixty in February paid $42 million for a five-story, 126,000-square-foot office building that had been the headquarters of Mazda North American Operations; Mazda moved to 200 Spectrum Center.
MerchSource plans to occupy the first three floors of the building, roughly tripling its space compared with the firm's previous Irvine location about a mile and a half away—which it also owns.
The company plans a launch party tonight for the new websites.