Edwards Builds-Out 'Tool Box'
Tuesday, October 24, 2017
Share this article: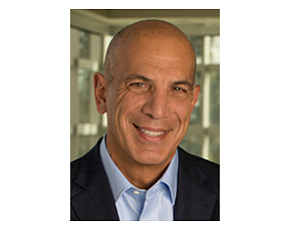 Edwards Lifesciences Corp. reported $481 million in global sales for its core transcatheter heart valve technology, up some 17% from the same period a year ago but down compared with its last two quarters—$539 million for the first quarter and $487 million for the second quarter.
Growth was in-line with guidance of 15% to 20% but overall results missed Wall Street estimates; shares, which were up about 22% on the year, declined about 9% in midday Wednesday trading to a $22 billion market cap.
Edwards is OC's largest publicly traded company.
Chief Executive Mike Mussallem said Edwards will finish the year with 16% sales growth in the fourth quarter.
Irvine-based Edwards makes heart valves used in structural heart disease cases, as well as critical care and surgical monitoring.
Mussallem said the company is investing aggressively in research and development and 2018 isn't an "important sales year" but a time when Edwards will focus on R&D and "lay down evidence" for aortic, mitral and tricuspid valve therapies.
He said the company is taking a long-term view on growth in building out a comprehensive "tool box."
R&D grew some 27% for the quarter to nearly $143 million due largely to "continued investments in mitral and aortic transcatheter valve programs."
The company estimates earning per shares of $3.65 to $3.86 for the year. It plans to provide 2018 guidance at its investor conference in December.