Kaiser Aluminum Misses
Wednesday, October 18, 2017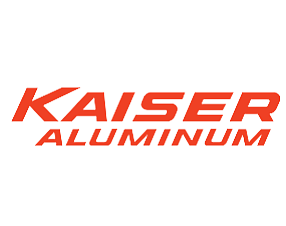 Kaiser Aluminum Corp. reported revenue and earnings for the September quarter that fell below Wall Street expectations.
The Foothill Ranch-based maker of semifabricated aluminum products posted adjusted net income of $16 million, or 90 cents per share, down from $19 million and $1.02 per share a year earlier. Analysts had expected earnings of $1.08 per share. The income was adjusted for the "impact of non-run-rate items," according to the company.
Kaiser's sales for the third quarter, which ended Sept. 30, totaled $333 million, up 3.7% and "reflecting 1% higher shipments and a 3% increase in average selling price." Analysts had projected revenue of $335.4 million.
Chief Executive Jack Hockema said the results "reflected normal seasonal demand weakness and higher major maintenance expense. We continued to benefit from improvements across the platform in underlying manufacturing cost efficiency. The ramp-up of new equipment and automated controls installed during the second quarter at our Trentwood facility proved more difficult than anticipated, resulting in lower-than-expected throughput for the third quarter. We expect to be fully operational by the end of the fourth quarter and well-positioned for anticipated growth in 2018."
Kaiser Aluminum has a market value of about $1.7 billion and employs 60 people at its headquarters.