J.D. Power CEO to Retire
Wednesday, October 11, 2017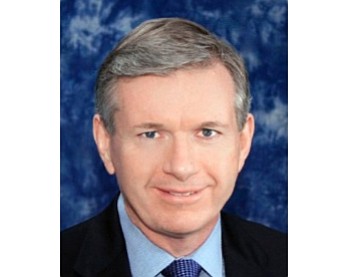 J.D. Power Chief Executive Finbarr O'Neill will retire in March. He plans to remain with the company during the search for his replacement, and after the transition will serve as a senior advisor to the company.
O'Neil, prior to joining the Costa Mesa-based consumer data and analytics firm in 2008, was president and chief executive of Fountain Valley-based Hyundai Motor America from 1998 to 2003 and served in a similar role at Cypress-based Mitsubishi Motors North America Inc. from 2003 to 2005.
During his tenure at J.D. Power it "expanded globally and increased its sector expertise," according to Joseph Pacini, Chief Executive Officer of J.D. Power's parent company, XIO Group in London.
"Over the last year alone, Fin has directed the firm to record profitability, the company has strategically entered the B2C market while also enhancing its 'big data' capabilities for an increasingly digital world," Pacini said in a statement.
J.D. Power, founded in 1968, has more than 800 employees at 16 offices. It conducts independent consumer surveys about product and service quality and customer satisfaction in the automotive, financial services, healthcare, insurance, energy, telecommunications and other industries, on which it bases its "Power Circle Ratings."
"In an increasingly mobile and connected world, J.D. Power is poised for even greater growth," he said in a statement. "This is a good time for me to hand off to the next generation of leadership."
The firm moved its headquarters from Westlake Village to Costa Mesa in 2015 and shortly after The XIO Group—a London-based investment firm with operations in Germany, Switzerland, Israel, Hong Kong and mainland China—acquired it from McGraw Hill Financial Inc. for $1.1 billion.