Fashion Show Harvests $1M for Hunger
Thursday, October 5, 2017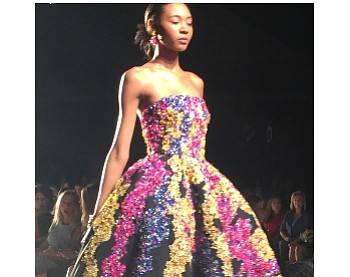 Anniversaries are good for giving. On the silver anniversary of South Coast Plaza's Harvesters Fashion Show in the golden-anniversary year of the mall, the show took in more than $1 million.
Proceeds will go to Second Harvest Food Bank, the largest hunger-relief organization in Orange County. The 11 designers represented read like a lineup at the Met: Versace, Oscar de la Renta, Salvatorre Ferragamo, etc.
Second Harvest feeds 250,000 every month.
"Events like this help us toward our goal, said Nicole Suydam, Second Harvest chief executive, "that no one in Orange County goes hungry."
County estimates show up to 315,000 are hungry in OC.