Botox Approved for Forehead Lines
Tuesday, October 3, 2017
Share this article: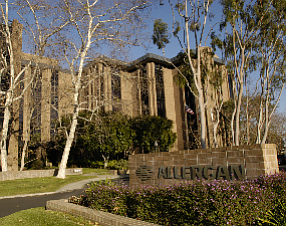 Allergan PLC received Food and Drug Administration approval to use Botox to temporarily reduce moderate to severe forehead lines. The new indication is the company's third approval for the cosmetic use of Botox for the company, which now includes three facial treatment areas: for forehead, crow's feet and glabellar lines.
The neurotoxin is part of the U.S. Specialized Therapeutics business, which is part of Allergan's Irvine campus. The portfolio also includes therapeutic Botox and eye care.
Allergan's stock recently traded for about $210 per share for a $70 billion market cap, down about 6% since the pharmaceutical company announced a patent deal with the Saint Regis Mohawk Tribe in New York. It transferred its blockbuster dry-eye eye drop Restasis to the tribe to counter patent challenges from generic drugmakers.
The unprecedented move received criticism. Today, a bipartisan group of four representatives members of Congress on from the House Oversight and Government launched a probe and asked Allergan to provide documents about the arrangement. Allergan said it plans to cooperate with the request.