New GM for PHG AC Hotel NOLA
Thursday, November 30, 2017
Share this article: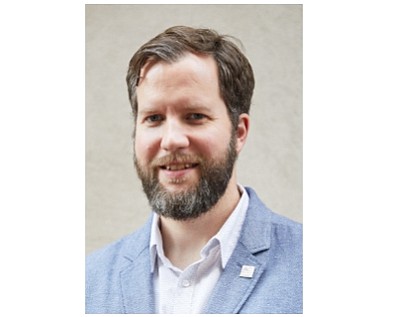 Irvine-based Pacific Hospitality Group named Kenneth Jacques general manager of its AC Hotel in New Orleans; he replaces Skip Adams, now GM at a Hyatt Regency in Chicago.
Jacques was most recently GM at a Moxy-flagged property, also in New Orleans. Moxy and AC are Marriott brands, the former skewing slightly lower in price and amenities, but both geared for lifestyle travelers.
He's also worked at a Westin, a Loews, and a W property in New Orleans, where he was born.
PHG Senior Vice President of Operations Paul McCormick said Jacques' "extensive market knowledge and leadership experience … will assist this property in becoming one of the top lifestyle hotels in New Orleans."
PHG is a hotel and resort owner-operator founded by Timothy Busch. Most of its properties are in California; Orange County sites include AC Hotel Irvine at the Park Place campus; Paséa Hotel & Spa in Huntington Beach, and a slew of legacy business-class hotels near John Wayne Airport, Disneyland Resort and the Irvine Spectrum.
It bought AC Hotel New Orleans Bourbon in September 2015 for $60 million from an affiliate of Dallas-based NewCrestImage LLC, which had put $36 million into the century-old historical site; it originally housed a bank serving the cotton trade and had been a succession of hotels in recent years.
The eight-story hotel closed to overnight guests this year for 11 months to "correct construction issues," then-GM Adams told the Times-Picayune newspaper, and all 220 rooms have since been renovated. The lounge was open during this time.
Other amenities include a sixth-floor outdoor atrium with views of downtown, restaurant and lounge, a fitness center, and about 4,700 square feet of meeting and events space.