Lazy Dog Hires CMO, CPO
Monday, November 20, 2017
Share this article: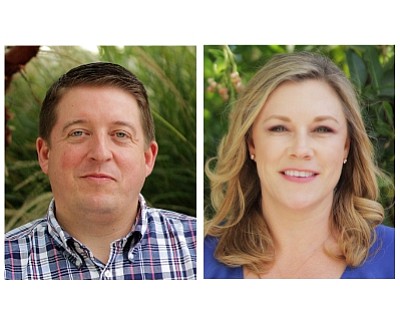 Lazy Dog Restaurant & Bar in Huntington Beach named John Williams its chief marketing officer and Mariah Machnikowski its chief people officer, both new roles.
The casual dining chain has been filling out its senior management this year.
Williams joined in October from Disneyland Resort, where he was director of marketing strategy. Before Disney, he was at General Mills Corp. for about 10 years, working on brands that include Betty Crocker, Pillsbury, and Nature Valley.
Machnikowski joined in March. She had been vice president of human resources at Tilly's Inc. in Irvine for about nine months, and director and senior director of HR at Tampa, Fla.-based restaurant chains owner Bloomin' Brands Inc. for about five and a half years before that.
Lazy Dog had 21 locations and $117 million in system wide sales at the end of 2016, good for No. 16—up five slots—on the Business Journal's most recent list of OC-based restaurant chains.
Founder and Chief Executive Chris Simms now oversees 24 locations, including the latest opening this month, in Roseville, Calif.