OC Hyatts Get New Area VP
Friday, November 17, 2017
Share this article: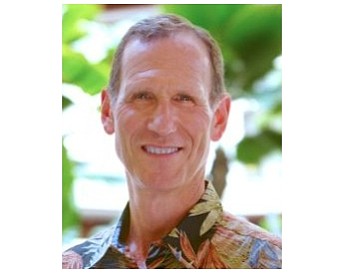 Hyatt Hotels Corp. named David Nadelman general manager at Hyatt Regency Orange County in Garden Grove and vice president over six other high-end hotels with 4,500 rooms in Southern California.
His most recent role was as area vice president in Hawaii and general manager at Hyatt Regency Waikiki.
Nadelman replaced Hyatt Regency OC GM Stephen D'Agostino, who now heads Hyatt Regency Indian Wells.
Besides the Garden Grove hotel, Nadelman will also oversee the Hyatt Regency hotels in Newport Beach and Huntington Beach and four outside of OC: Park Hyatt Resort Aviara in Carlsbad; Hyatt Regency Indian Wells Resort & Spa; and Manchester Grand Hyatt and Hyatt Regency Mission Bay Spa & Marina, both in San Diego.
Hyatt Regency Orange County is close to Disneyland and Anaheim Convention Center, and has 650 rooms and 65,000 square feet of meeting space. The rooms include 240 suites, about 90 of which are family suites with bunk beds.
He's faced recent competition from nearby Great Wolf Lodge, a $250 million, family-focused resort with 600 rooms that opened in 2016.
Nadelman has worked at 18 Hyatts over 37 years, including high-end properties in Hawaii, San Francisco, Las Vegas, Boston, New York, Dallas, and Albuquerque. In those markets he frequently served on travel and tourism boards, business improvement districts, and trade groups.
He led a $105 million renovation at Hyatt Regency Waikiki and a $70 million renovation of Grand Hyatt San Francisco. At Waikiki, he maintained 90% occupancy year-round and grew gross sales by 15% for the 1,230-room hotel, according to a company statement.
"We are extremely fortunate to gain a leader with such an incredible track record," said Jordan Meisner, senior vice president of field operations for Hyatt Hotels Corp.
Nadelman's hotel and restaurant management degree is from Farleigh Dickinson College in Rutherford, N.J.