Long Beach Airport Up 25% in October
Friday, November 17, 2017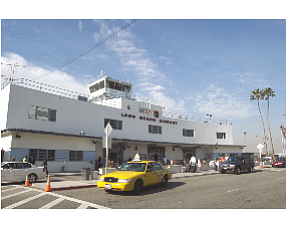 Long Beach Airport's passenger traffic shot up 25% to 330,000 in October from 265,000 in the same period last year.
JetBlue Airways had the highest total with 260,000 passengers; Southwest Airlines had 42,000.
Delta Air Lines and American Airlines split the remaining 28,000 fliers.
The year-to-date passenger count at Long Beach Airport is 3.1 million, up 35%.
Air cargo—mainly via FedEx and UPS—increased 7.5% to 1,950 tons in October. Year-to-date air cargo is 19,200 tons, down about 7%.