OC Unemployment Down
Friday, November 17, 2017
Share this article: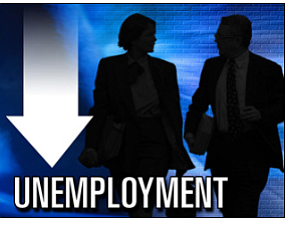 Orange County's unemployment rate fell to 3.3% in October, led by an increase in the local education sector, according to the state's Employment Development Department.
The county reported a revised 3.6% in September and 4% in October 2016. Nonfarm employment grew 11,000 jobs to a total of 1.6 million in October. The most recent October numbers for the county, state and the U.S. are not seasonally adjusted.
The largest hike was in government jobs—up 7,200 month-over-month, mostly because of an increase in the local education workforce, 5,400 jobs, returning to work following the summer recess.
Educational and health services employment added 3,300 jobs for the month, and trade, transportation and utilities gained 2,300, led by an increase of 1,400 jobs in retail.
The largest month-over-month decline was in professional and business services, down 1,400 jobs to 300,600. Other decreases included manufacturing, down 1,200, construction, down 400, and leisure and hospitality, down 200.
Year-over-year, leisure and hospitality gained the most, 7,400, led primarily by food services and watering holes, up 5,000 jobs. Construction reported an increase of 4,700 jobs, up 4.7% to 105,300.
Manufacturing reported the largest year-over-year decline, 3.9%, or 6,200 jobs, to 151,100.
The statewide unadjusted unemployment rate fell to 4.9% in October from 5.1% in September and 5.3% in the same period a yearearlier. Employers added 31,700 jobs for a total of 16.8 million.
Statewide, six of 11 industry sectors added jobs month-over-month, led by leisure and hospitality, 15,300, followed by education and health services, up 8,500, and government, up 4,800.
Statewide, 299,272 people received unemployment benefits, compared with 312,933 in September and 323,124 a year earlier.
The U.S. reported unemployment fell to 4.1% in October from 4.2% in September.