Karma to Open NB Showroom
Wednesday, November 15, 2017
Share this article: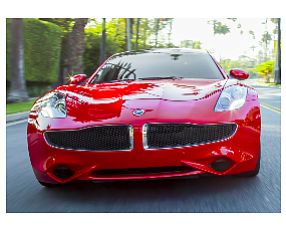 Irvine-based Karma Automotive LLC will open a showroom and its first company-owned dealership on Monday along the Pacific Coast Highway in Newport Beach.
The 2,000-square-foot "brand experience center" at 950 Pacific Coast Highway will also serve as testing and roll out site for its electric hybrid luxury vehicles, according to the company.
"We originally planned to locate our experience center in our new Irvine headquarters, but determined that being on PCH among the other ultra-luxury brands was a more suitable location to introduce the Karma Brand and the new Revero," Chief Revenue Officer Jim Taylor said in a released statement.
The Karma dealership is located near service centers and dealerships operated by Audi, Porsche and Bentley.
The automaker took over the property last week.
Karma has built its local workforce to nearly 600 amid an aggressive staffing campaign in support of the first customer delivery of the Karma Revero in May. The $130,000 Revero was first launched in 2012 as the Fisker Karma.