El-Erian Buzzed for Fed VC
Tuesday, November 14, 2017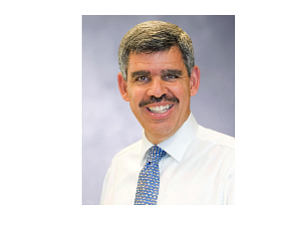 Former Pacific Investment Management Co. Chief Executive Mohamed El-Erian's name is being floated to be vice chairman of the Federal Reserve, news reports said.
El-Erian also served as co-chief investment officer of the Newport Beach bond manager and was a deputy director at the International Monetary Fund.
He's currently chief economic adviser at Allianz, PIMCO's Germany-based parent, and is considered one of the world's top economists.
U.S. President Donald Trump must nominate someone to replace former Fed Vice Chairman Stanley Fischer, who resigned last month.
Trump nominated Federal Reserve Governor Jerome Powell last month to succeed Fed Chairwoman Janet Yellen, when her term expires in February.
El-Erian is on the Business Journal's OC 500, which published yesterday and on the 2017 OC 50, which published in May.