ICU Guides EBITDA Up
Friday, November 10, 2017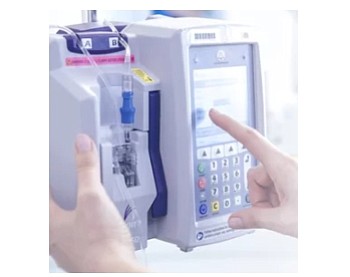 ICU Medical Inc. in San Clemente reported revenue of about $343 million in its most recent quarter, compared with about $97 million in the same period prior year.
The infusion therapy products maker closed its acquisition of Hospira Infusion Systems from new York-based Pfizer Inc. in February, in a move which boosted its expected annual revenue and roughly doubled its market cap.
Shares traded midday Friday up about 9% to $4 billion.
Chief Executive Vivek Jain said quarterly revenue was in-line with ICU's expectations and that adjusted earnings per share and earnings before interest, taxes, depreciation and amortization came in slightly better than projected.
ICU revised its full year 2017 EBITDA guidance upward to a range of $195 million to $205 million; previously it gave a range of $180 million to $190 million. EPS guidance rose to a range of $4.20 to $4.80, from $3.80 to $4.20.
The company offered initial 2018 guidance, giving ranges that shows EBITDA climbing about 25% and EPS up by 40%, though it expects revenue to be flat to "plus or minus a little" next year, Jain said.
ICU said the slowdown is partly related to integrating Hospira. It paid $275 million in cash—down from an initially announced $600 million in cash—and 3.2 million ICU shares for the company, which had been a customer of ICU.
The company said at the time of the deal that buying Hospira would create a larger "pure-play infusion business [comprised of] a full suite of intravenous therapy devices and solutions" and bring a big client in-house.
Jain said the ongoing integration of Hospira has affected ICU's gross margins, which declined to 33% in the quarter, down from 53% year-over-year.
"It will be difficult to repeat in the near-term [our historical performance] but if we get it right, long-term return can be generated," he said.