Disney Parks, Resorts Only Up Segment
Thursday, November 9, 2017
Share this article: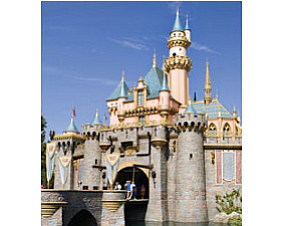 Walt Disney Co.'s parks and resorts segment reported higher quarterly and annual revenue—the only one of the entertainment giant's four business units to do so.
Disneyland Resort in Anaheim is part of Disney's parks and resorts division, though the company doesn't break-out results for individual properties.
Various media reports cited record attendance in Orlando at Walt Disney World and improved profits at the parks in Shanghai and Paris.
Parks and resorts overall reported revenue of $4.7 billion for the quarter and $18.4 billion for the year, up 6% and 8%, respectively, year-over-year.
The segment reported operating income of $746 million for the quarter and $3.8 billion for the year, up 7% and 14%, respectively, compared with the same period last year.
The other three segments—media networks, studio entertainment, and consumer products and interactive media—reported quarterly declines in revenue and operating of 3% to 43% and annual dips of 1% to 13%.
Walt Disney Co. overall reported quarterly revenue of $12.8 billion and annual revenue of $55.1 billion, down 3% and 1%, respectively.
Operating income declined 11% in the quarter to $2.8 billion and fell 6% for the year, to $14.8 billion.
Shares in the company (NYSE: DIS) trade recently at about a $158 billion market cap.