Five Point Sells More Land for Homes, Plots Retail
Wednesday, November 8, 2017
Share this article: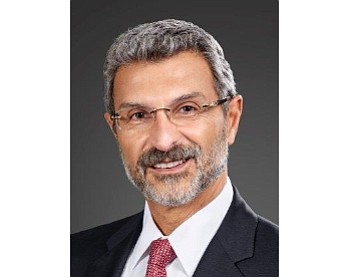 Five Point Holdings LLC said it has sold the 103 acres of land that will hold the next batch of homes at Irvine's Great Park Neighborhoods, for $475 million.
The company is also moving forward with plans for its first batch of retail and mixed-use commercial development at the former El Toro Marine Corps base.
The Aliso Viejo-based master developer said on Wednesday that eight homebuilders were selected for the next phase of housing development at its Irvine site.
The project, called Cadence Park, will hold 1,007 homes.
Individual builders for the project were not immediately disclosed by Five Point, which announced the land sale as part of its third-quarter earnings report.
Construction of the model homes at the project is expected to begin in the next few months. Sales could begin as soon as March, according to Five Point chief executive Emile Haddad.
The nearly $472,000 average per-lot price that builders paid for the latest batch of land at Cadence Park isn't the most expensive residential land deal seen at the former El Toro marine base.
Lot prices averaged about $460,000 for homes at the development's first community, Pavilion Park; $495,000 for the second community, Beacon Park; and about $313,000 for the assortment of attached townhomes and condos now selling at its latest community, Parasol Park.
Land sales at Great Park Neighborhoods have brought in about $1.7 billion since 2013, not factoring in the latest transaction, according to regulatory filings.
Pavilion Park is sold out, Beacon Park is 99% sold, and the 653-home Parasol Park project is 66% sold, according to Five Point.
Haddad has previously stated the company is looking to add lower-price housing options to the upcoming phase of home development at Great Park Neighborhoods. It's not known whether that plan is moving forward.
On the commercial front, Five Point said Wednesday it's preparing to move ahead with "Base Camp," a roughly 500,000-square-foot mixed-use project at Great Park Neighborhoods with offices, food-focused retail, hotels, and other uses.
It will be near the sports park that's now open at the Orange County Great Park, which is next to the company's land holdings.
Dave Sears, a former executive at Pacific Reach Properties who also once worked for Irvine Co., was recently hired to run Five Point's commercial division.