Chapman: $150M in Bonds for Student Housing
Monday, November 6, 2017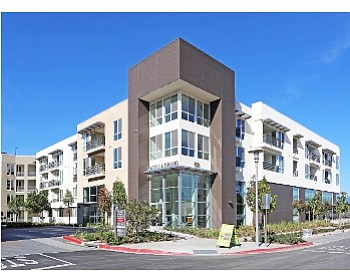 Chapman University will buy Katella Grand, a 399-unit apartment complex near Anaheim's Platinum Triangle, for $148 million, from UDR, a Colorado-based REIT.
The university is selling on Wednesday $150 million in bonds in part to fund the buy.
Chapman Chief Operating Officer Harold Hewitt said $110 million of the bond sale will go to buying Katella Grand and $40 million will go to building Villa Park Orchard Residence Hall, near Chapman's main campus in Orange. That project is approved and expected to open in 2019.
The $110 million is a taxable municipal bond sale because the property is being bought from a for-profit REIT and non-taxable bonds can't be issued for such a deal; the $40 million is of tax-exempt municipal bonds.
The remaining $38 million of the Katella Grand acquisition will come from cash-on-hand, as will the remaining $8 million for Villa Park Orchard, Hewitt said.
Moody's Investor Service in New York on Oct. 17 gave the bonds—scheduled to be issued today by Chapman via the state's California Education Facilities Authority in Sacramento—an investment grade rating of 'A2'.
Moody's also gave Chapman's outstanding debt of about $195 million the rating, with a "stable" outlook.
It said Chapman's strengths were $433 million in fiscal 2017 revenue, strong operations, and an "attractive campus from sustained investment in (its physical) plant." It said "credit challenges" included a "competitive student market in California" and a "thin" ratio of 1.0 for "financial resources relative to operations."
Michael Korzenko, a senior fixed-income analyst with City National Rockdale in York, said the tax-exempt portion's coupon had come in at 4% but market pricing wouldn't be known until the sale.
Korzenko expects pricing favorable to Chapman because "spreads are tight [and] supply in the muni [bond] space is down."
He said Chapman's OC location, operations, and cash flow all point to a positive reception for the offering.
City National Rockdale is the investment arm of L.A.-based City National Bank, which also keeps offices in Irvine.
The Katella Grand acquisition works out to about $370,000 per unit.
It was was built by Scottsdale, Ariz.-based Wolff Co. and opened in 2016.
The complex sits on about 4.6 acres and has studio, 1-, 2-, and 3-bedroom units that run $2,000 to $3,400 a month and average $2,400 a month. 91% of units are 1- or 2-bedroom.
CoStar information shows a vacancy rate of 9.5% compared with a market vacancy rate of about 4.2%.
Prev Next