Chapman to Honor 'Stranger Brothers'
Friday, November 3, 2017
Share this article: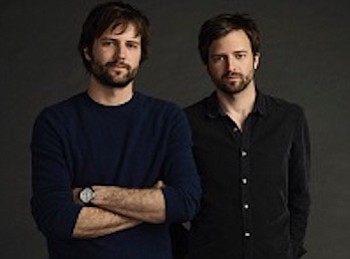 Matt and Ross Duffer didn't put Chapman's Dodge College of Film and Media Arts on the map—but they sure made the University in Orange easier to find.
When Hollywood reporter ranked the film school #6 in the U.S., everyone knew the jump was facilitated by the Duffers' smash Netflix hit "Stranger Things." Chapman will fete the auteurs Saturday night with its Alumni Achievement Award, at the school's annual scholarship fundraiser, Chapman Celebrates.
Dale and Sarah Anne Fowler will receive the 2017 Citizens of the Year. Fowler, Class of '58, has donated over $100 million to his alma mater, including $55 million to the Dale E. Fowler School of Law. Fowler is an OC native and built his fortune investing in industrial property.
Netflix just released the second season of "Stranger Things" to stunning ratings, 15.8 million weekend viewers, topping the season premiere of "Walking Dead." The sci-fi, nostalgia series won five Emmys this year. The Duffers graduated Chapman in 2007 and are natives of North Carolina. They conducted a Masters class this afternoon at Chapman's Marion Knott Studios Folino Theater.
This is the 36th year of Chapman Celebrates. It features performances by the students of C.O.P.A., the College of the Performing Arts. The black-tie gala raised $1.5 million last year for student scholarships.