Broadcom Buying Qualcomm?
Friday, November 3, 2017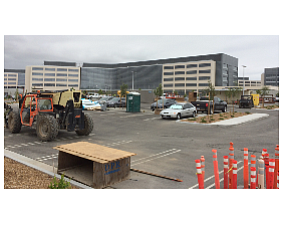 Broadcom Ltd. is exploring a bid for San Diego-based Qualcomm Inc. according to news reports.
Both companies are chipmakers.
Broadcom keeps a presence in Irvine and a U.S. headquarters in San Jose. This week it said it planned to move its official HQ from Singapore to Delaware.
Shares of Qualcomm (Nasdaq: QCOM) were up about 14% to a $93 billion market cap following the announcement; Broadcom (Nasdaq: AVGO) was up about 5% to a $110 billion market cap.
Qualcomm is currently trying to buy Netherlands-based NXP Semiconductors NV for about $40 billion.
A Qualcomm representative declined comment.
Graves is a reporter for our sister publication, the San Diego Business Journal, where this item first appeared.