Allergan Q3 Beats, Street Not Impressed
Friday, November 3, 2017
Share this article: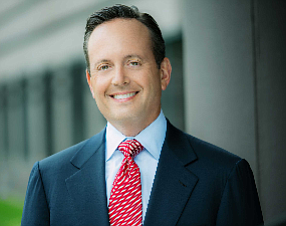 Allergan PLC grew sales by 11% in the third quarter, led once again by its flagship drug Botox. The results powered revenue to $4.03 billion and operating earnings of $4.15 per share—topping Wall Street forecasts as the entire medical aesthetics portfolio performed well. That segment is part of Allergan's U.S. Specialized Therapeutics unit in Irvine.
Botox shined with $558.6 million in revenue, up 9%, derma-filler Juvederm grossed $116 million, up 10% compared to the prior year quarter.
Allergan tax residence is in Dublin, Ireland with U.S. headquarters in Parsippany, N.J.
Allergan did post a net loss of $4.02 billion, due to a $3.2 billion charge related to its dry-eye drug Restasis which is fighting to protect its patents.
Restasis sales were $367 million for the quarter, a 2.9% increase from the same period year ago. Allergan said the company recognizes the uncertainty around its blockbuster eye drug—it is fighting to protect the drug's patent in two courts, the federal district court and U.S. patent and trademark office. Last month, a federal judge invalidated exclusive protections for Restasis.
CEO Brent Saunders said the company filed a notice of appeal with the court. If a generic product enters the market, which could be as early as 2018, the company "is ready to mitigate that impact by growing our base business, reducing costs and deploying our balance sheet."
Shares of the company traded at over $185 per share after the news, they are now trading at $175 per share for a $58 billion market cap.