Broadcom Charter to Delaware
Thursday, November 2, 2017
Share this article: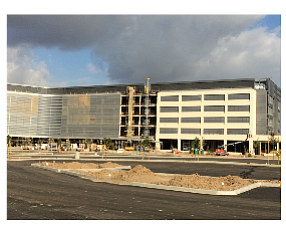 Chipmaker Broadcom Ltd. plans to move its official headquarters to the U.S. from Singapore, the company announced today at a press conference that included Broadcom Chief Executive Hock Tan and President Donald Trump.
The company intends to be domiciled in Delaware, though its U.S. operations are essentially led from San Jose, where the company shifted corporate influence early last year.


The chipmaker, known as Avago Technologies Ltd. prior to its $37 billion blockbuster deal for Irvine-based Broadcom Corp., is chartered in Singapore and still maintains a large presence in Orange County.
The announcement comes as Broadcom Ltd. pursues Brocade Communications Systems Inc., also based in San Jose. The $6 billion deal is under scrutiny by the Committee on Foreign Investment in the U.S., which has held up the sale three times.
The committee, which seldom launches an investigation, is comprised of a panel of representatives from various federal agencies that has purview over acquisitions and mergers that involve U.S. businesses and raise national security concerns.
The headquarters designation in the U.S. could alleviate some of these concerns, since a foreign company would no longer lead the deal.
Broadcom Ltd. under Tan has largely grown operations through acquisitions, while cutting nonperforming and non-core business lines,
Broadcom Ltd. has shed about a third of its local operation since the sale, cutting more than 750 jobs and divesting at least two business lines that were led from OC.
It stopped reporting local employment figures to the Business Journal last year.
Broadcom Ltd.'s revenue is expected to hit about $18 billion this year. Brocade's is about $2.5 billion.
An affiliate of Great Park Neighborhoods developer FivePoint and several partners in August repurchased Broadcom Ltd.'s campus under construction for $443 million.