Habit Revenue Up, Profit Down
Wednesday, November 1, 2017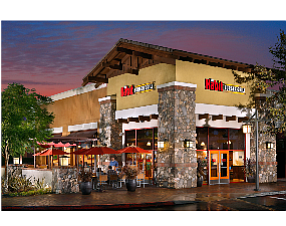 Habit Restaurants Inc. for its most recent quarter reported revenue up about 18% but earnings were cut in half.
The fast casual burger chain earned $400,000 on revenue of $84.6 million in the third quarter, compared with earnings of $800,000 on revenue of about $72 million last year.
Same-store sales were down 0.2% year-over-year.
Shares declined 25% in midday Thursday trading to a $240 million market cap.
The chain opened six company-run restaurants and one franchised location in the quarter; it closed a company-run site. At the end of the quarter it had 180 company-run locations and 15 franchised ones; Habit has a franchising deal with Pegasus Capital Investments Ltd. in London, that covers the U.K. and Netherlands.
It's opened 24 restaurants—80% company-run—through the first three quarters of the year and expects to hit 36 to 40 new restaurants, also tilted 80% toward corporate locations, for the year.
The Habit name also adorns seven licensed locations in Santa Barbara County, where Habit Restaurants doesn't collect royalties.
Habit was founded in Santa Barbara in 1969.