JetSuite to Manage Planes
Wednesday, May 31, 2017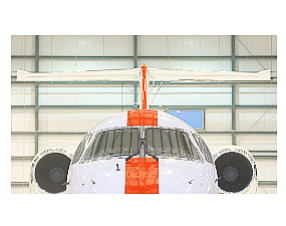 JetSuite Inc. will add aircraft management to its services, the company said.
JetSuite is based in Irvine and runs charter flights out of John Wayne Airport.
Charter air carriers offer aircraft management—taking care of planes owned by individuals—along with other services. Carriers commonly have use of the aircraft when not needed by owners.
Charter carriers at JWA that offer such services include STAjets Inc. and West Coast Aviation Services LLC, both in Santa Ana.
JetSuite also operates scheduled flights from several California airports under its JetSuiteX unit; it hopes to add such flights at JWA.
JetBlue Airways Corp. in Long Island City, N.Y. took a minority stake in JetSuite Inc. last year. JetSuite Chief Executive Alex Wilcox was a founding executive of JetBlue.