JWA Traffic, Flights Down
Wednesday, May 24, 2017
Share this article: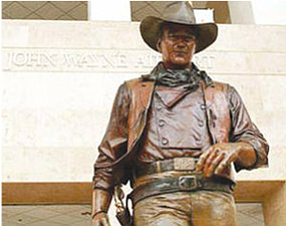 JWA Traffic, Flights DownJohn Wayne Airport passenger traffic fell to 851,000 in April, from 861,000 in the same month last year—a decline of 1%, or about 10,000 passengers.
Commercial flights declined by about 2%, to 3,616 from 3,684 in April 2016.
Year-to-date passenger counts are down about 2.4%—to 3.21 million for the first four months of 2017, from 3.29 million in the same period last year.
International passenger totals were down 32% in April—to about 21,000 from about 31,000—on 38% fewer flights—112 compared with 181.
The three busiest airlines in April 2017 by passenger count were Southwest Airlines with 351,000; American Airlines with 147,000; and United Airlines with 125,000.