Founding UCI Law Dean Resigns
Wednesday, May 17, 2017
Share this article: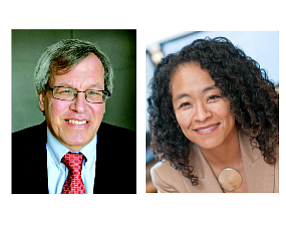 Erwin Chemerinsky will step down as dean of University of California-Irvine Law School on June 30 to become dean of University of California-Berkeley School of Law on July 1.
"A change in leadership is a good thing for the Law School," he said in an email to the law school community. "I am deeply grateful to all who have been part of this amazing adventure."
UCI Provost and Executive Vice President Enrique Lavernia said the law school's senior associate dean for academic affairs, Professor L. Song Richardson, will serve as interim dean.
"I want to express my enormous gratitude to Dean Erwin Chemerinsky for all he has contributed to the success of the Law School and the entire University during his tenure as dean," said UCI Chancellor Howard Gillman.
Chemerinsky is founding dean of the law school and has served there for almost a decade. He's a distinguished professor of law and a professor of First Amendment law, with a joint appointment in political science.
He writes on those and other subjects for national publication and has co-authored books with Gillman on free speech and constitutional rights.
Chemerinsky said the law school "is in great shape" and noted that "new faculty hires [and] applications for the Class of 2020 are up 15%" over last year.
He was previously a professor of law and political science at Duke University in North Carolina and prior to that a professor at the University of Southern California Law School, where he taught for 21 years.