Mistrial in Mazzo Insider-Trading Case
Monday, May 15, 2017
Share this article: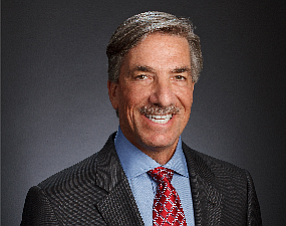 A mistrial was declared Friday in the insider trading case against Jim Mazzo, global president of ophthalmic devices at Carl Zeiss Meditec AG in Germany, while two others—former Angels player Doug DeCinces and friend David Parker—were found guilty of multiple charges, the U.S. Department of Justice said.
DeCinces and Parker, convicted on 14 counts and three counts, respectively, face statutory maximum penalties of 220 years and 60 years in federal prison.
Judge Andrew Guilford declared a mistrial in Mazzo's case after the jury deadlocked on all of the charges against him. Mazzo was initially charged with a 41-count indictment. The former chairman and chief executive of medical device and eye care company Advanced Medical Optics in Santa Ana, was indicted by the Securities and Exchange Commission in 2014 on insider trading charges. The case, which was initially filed in 2012, alleged that he provided nonpublic information to his Laguna Beach neighbor, DeCinces, about the impending merger between Abbott Laboratories in Chicago and Advanced Medical Optics in 2008.
Abbott completed the $2.8 billion acquisition in 2009 for approximately four times the stock price at which Advanced Medical Optics was trading, and DeCines netted $1.3 million in profit using nonpublic information to buy stock in Advanced Medical Optics, the justice department said. He also tipped off friends, family members and acquaintances.
Advanced Medical Optics, which makes lenses and surgical devices used in cataract and laser vision-correction surgeries, was sold again this year to Johnson & Johnson in New Brunswick, N.J. for $4.3 billion, changing its name to Johnson & Johnson Vision.