Disney Parks Unit Results Up
Tuesday, May 9, 2017
Share this article: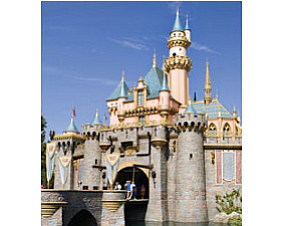 Walt Disney Co.'s parks and resorts unit led a revenue increase at the Burbank-based entertainment company in its most recent quarter.
The company reported a revenue increase of 3% year-over-year—to $13.34 billion from $12.97 billion; its parks and resorts unit saw revenue rise 9% compared to last year—to $4.3 billion from $3.93 billion.
The parks and resorts revenue increase of about $371 million was more than the company's overall revenue boost of about $367 million, helping cover revenue declines at Disney's studio entertainment and consumer products & interactive media units. A fourth segment, media networks, grew revenue slightly.
Parks and resorts operating income rose 20% in the quarter, to $750 million, up from $624 million last year.
Parks and resorts results revenue was driven by the opening of Shanghai Disney Resort, domestic parks and resorts—which includes the Anaheim property—and higher food and beverage sales; drags on the operating income came from increases in labor costs and marketing.
Disney Co. doesn't break out results for individual parks it owns.
Disneyland Resort in Anaheim is part of Disney Co.'s parks and resorts unit. The park includes Disneyland Park, Disney California Adventure, Downtown Disney's retail and restaurant area, and three hotels, and is OC's largest private employer with about 29,000 workers.