Hybrid Apparel Adds Brand
Thursday, May 4, 2017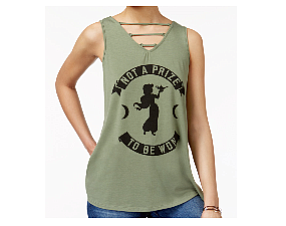 Hybrid Apparel in Cypress launched Love Tribe brand, a Disney princess-themed line of clothing for young women that's available only at Macy's department stores.
Macy's at the South Coast Plaza In Costa Mesa will host a launch party for the brand on May 6, with Laura Marano, an actress in Disney Channel series Austin & Ally, expected to attend.
The apparel line features "the classic Disney princesses we've all known and loved in modern and fearless fashion," and appeals to "young women who watched Disney as kids but possess a grown-up swag," according to the company.
Hybrid Apparel, which has about 750 employees, designs and markets branded, licensed and private-label apparel. Private equity firm Altamont Capital Partners in Palo Alto invested in the firm in 2014.