El Pollo Loco Q1 Mixed
Thursday, May 4, 2017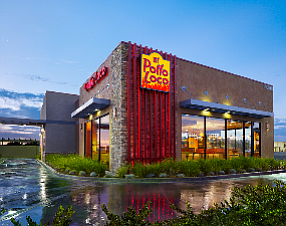 El Pollo Loco Holdings Inc. in Costa Mesa earned net income of about $5 million on revenue of about $100 million in its first quarter.
Net income was down 10% while revenue was up 6%, year-over-year.
The decline in net income was from costs related to closing two restaurants, the fast food chicken chain said.
Systemwide comparable restaurant sales declined 0.3% in the quarter, including a 0.4% decrease for company-run restaurants and a 0.2% decrease for franchised restaurants.
El Pollo Loco opened five new company-run restaurants and franchisees opened four others in the quarter.
The company said it is on track to open 15 to 20 company-run restaurants this year, with eight to 12 owned by franchisees.
It didn't provide revenue guidance for 2017; last year it earned net income of $18 million on revenue of $380 million.
El Pollo Loco has 465 locations in five states.