UCI Prof Named to Science Academy
Wednesday, May 3, 2017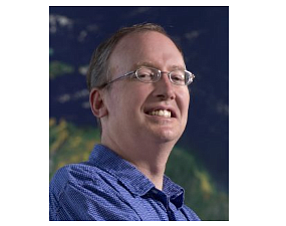 University of California-Irvine said Professor James Randerson was elected to the National Academy of Sciences.
He is one of 84 new members and 21 foreign associates to join the academy. Membership is based on distinguished and continued achievements in original research, according to UCI.
UCI said Randerson's work on the relationships among humans, the ecosystem and the environment has advanced understanding of the effects of climate change. An ecosystem is a community functioning within an environment.
Randerson is set to lead UCI's new Center for Geospatial Data Solutions for Climate & the Environment, with the goal of "moving toward more reliable solutions to environmental problems and applying those solutions at a more local level," according to UCI.
He's well-known in the scientific community, according to UCI, for his research on changes in the global carbon cycle, wildfires and climate change. His work has been "instrumental" in efforts to design effective solutions for sustainably managing ecosystems, including in the area of fire prediction.
The National Academy of Sciences has 2,290 active members, including 23 from UCI; nine of those are in UCI's School of Physical Sciences.