Habit Q1 Numbers Up
Wednesday, May 3, 2017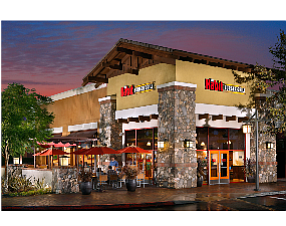 Habit Restaurants Inc. in Irvine said revenue, net income and same-store sales rose in the first quarter, compared with the same period a year ago.
Revenue increased 17% to $78.6 million while company-run comparable sales at restaurants opened a year almost 1%. Net income was $1.8 million, or 9 cents a share, compared with $1.4 million, or 10 cents, in the same period a year ago.
Habit opened three company-run and three franchised restaurants in the quarter; its chain of fast-casual burger restaurants now has 178 locations, of which 165 are company-owned.
Average unit volume at company locations—which includes those open less than a year—was $1.91 million for the trailing 12 months, compared with $1.94 million in the same period a year earlier.
The chain reiterated its 2017 forecast for revenue to rise to $338 million to $342 million; company-run same-store sales to increase 2%; and to open 31 to 33 company-operated restaurants and five to seven franchised or licensed restaurants.
Habit in 2016 reported $4.7 million in net income on $284 million in sales.