Axonics Raises $14.5M
Tuesday, May 2, 2017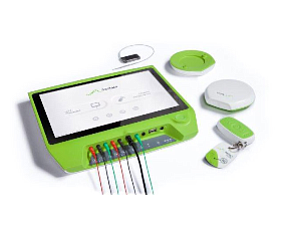 Axonics Modulation Technologies Inc. closed $14.5 million in series C financing, pushing its total fund-raising past the $85 million mark.
The Irvine-based medical device company develops rechargeable sacral neuromodulation system that aims to treat patients suffering from overactive bladders, urinary retention and fecal dysfunction.
Its device received approval to market in Europe and Canada last year. Proceeds from the latest funds will be used to support U.S. clinical trials.
The $14.5 million in new funding is the first closing for its series C round, the company said. It's looking to raise $30 million in total during the current round of funding.
Participants in the latest round were comprised of all of Axonics' major stockholders, including Edmond de Rothschild Investment Partners in Paris, Advent Life Sciences in London, Cormorant Asset Management in Boston, Beijing-based Legend Capital and Geneva-based NeoMed Management.
Axonics raised $32.6 million in its series A round of funding and $38.5 million in series B financings.