New CEO for Irvine Homebuilder
Friday, March 31, 2017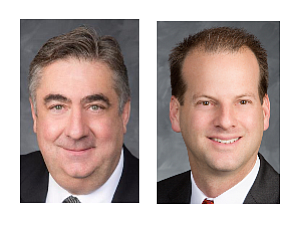 MBK Homes LLC President and Chief Executive Timothy Kane has announced his retirement from the Irvine-based homebuilder.
The company, a subsidiary of Japanese industrial conglomerate Mitsui & Co., said that Kane will be succeeded by Craig Jones, who is currently vice president of acquisitions and asset management for the builder.
Kane joined MBK Homes in 1996. He became president in 2003 and was promoted to CEO in 2014.
In addition to homebuilding, he was responsible for expanding the company's business lines to include development and acquisitions of apartments, and distressed asset renovation.
Jones will take over the top spot at MBK Homes on April 1. He joined the company in 2012, after an 11-year stint with Irvine Co., where he was responsible for apartment portfolio asset management and rental property acquisitions.