Doheny Blues Foundation to Launch
Friday, March 31, 2017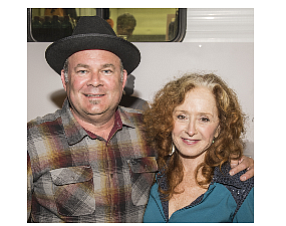 Doheny Blues Festival Founder Rich Sherman said he'll create the Doheny Blues Foundation in honor of the 20th anniversary of the festival, which runs May 20-21 in Dana Point.
The new group will launch in June, said spokeswoman Patti Compton, who will head the foundation, to start.
The nonprofit aims to provide funding for struggling blues musicians in the U.S. and support music education.
The festival this year will sell commemorative books about its history to help fund the foundation, which will be based in Mission Viejo.
The blues festival has regularly featured music legends that include B.B. King, Chuck Berry, Buddy Guy and John Lee Hooker. The 20th anniversary lineup includes Joe Walsh and Chris Isaak.