JWA Passengers Down in February
Monday, March 27, 2017
Share this article: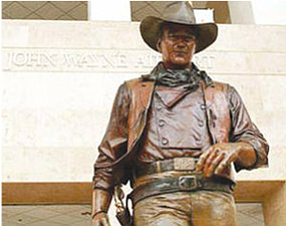 John Wayne Airport's passenger count fell 7.5% in February, year-over-year, in the first monthly decline in two and a half years.
The passenger count for February was about 711,000—down from last February's 769,000 passengers.
The last monthly decline was in August 2014, when the passenger count fell 2% compared with August 2013.
The 2017 year-to-date passenger total is down 3.1%, from 1.55 million to 1.5 million, or about a thousand passengers each weekday.
Commercial flights fell 8% in February, year-over-year, from about 7,600 to about 6,650.
There were 16,600 international passengers at the airport in February, down 29% from 23,300 in the same month last year, on about 110 flights, compared with 150 flights, a decline of 27.5%.
The three busiest air carriers in February based on passenger count were Southwest Airlines, with about 297,000; American Airlines with about 113,000; and United Airlines with about 107,000.