OC Unemployment Down
Friday, March 24, 2017
Share this article: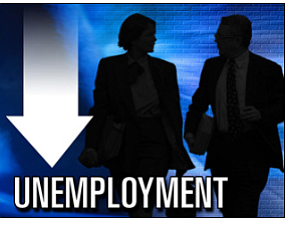 Orange County's unadjusted unemployment rate fell to 3.7% in February from a revised 3.9% in January and below the 4.1% reported in the same period last year, the state Employment Development Department said.
OC's addition of 11,100 nonfarm jobs from January accounted for almost half of the entire state's net nonfarm gain of 22,900 jobs. OC now has 1.58 million employees while the state has 16.7 million workers.
Statewide, California unadjusted unemployment rate fell to 5.0% from 5.2% in January. The rate was 5.6% in February of 2016.
Professional and business services in OC reported the largest month-to-month increase by adding 6,100 jobs; some 60% of that growth was in administrative and support services, which includes temporary help firms.
Other employment increases include government, up 4,100 jobs, mostly in education; and health and educational services, up 1,900 jobs, led by colleges and professional schools.

The largest declines were in trade, transportation and utilities, with a loss of 2,600 jobs, mostly in retail because of seasonal cutbacks.
OC on a year-over-year basis in February added 17,000 nonfarm jobs, led by 7,700 jobs in professional services for a total of 300,800, and 2,900 in trade, transportation and leisure, which has 260,200. Manufacturing jobs fell 1,000 to 154,600.
On a year-over-year basis, nine of the state's eleven industry sectors added 328,300 jobs, led by education and health services, up 3.6%, and leisure and hospitality, up 2.6%. Manufacturing jobs declined 0.7%, or 9,600 jobs, while mining and logging dropped 11.2%, or 2,900 jobs.
Statewide, 405,196 people received unemployment benefits in February, up from 386,875 in January and 388,417 in the same period last year.
The U.S. earlier this month reported 4.7% unemployment in February compared with 4.8% in January.