Southwest Adds 2 Long Beach Slots
Wednesday, March 22, 2017
Share this article: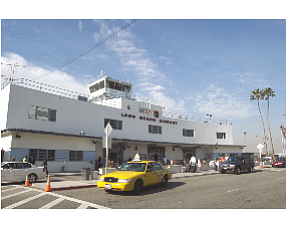 Southwest Airlines Co. gained two permanent slots at Long Beach Airport to add to several slots it has flown from since last year.
Southwest is John Wayne Airport's largest air carrier by passenger total but this year was provided 930,000 fewer seats in JWA's annual seat allocation, and the airline cut seven daily flights in OC.
The two permanent slots in Long Beach opened up when American Airlines cut back its presence there; other slots opened last year when the airport showed it could add flights under current noise ordinances.
JetBlue Airways and Delta Air Lines had expressed interest in the two permanent slots, but the city granted them to Southwest as a new air carrier at the airport.
Southwest flies to Oakland, Las Vegas, and Denver on its prior slots but hasn't said where it will fly from with the two new ones.