Puzder to Leave CKE
Wednesday, March 22, 2017
Share this article: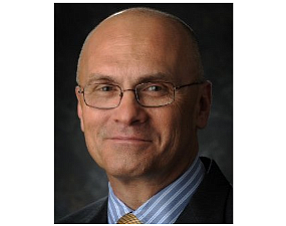 CKE Restaurant Holdings Inc. Chief Executive Andrew Puzder will step down from his post next month and be replaced by Jason Marker, who most recently led U.S. operations for KFC Corp.
Privately held CKE owns the Carl's Jr. and Hardee's fast food chains; Carl's Jr. was founded in Anaheim and maintains a presence there with about 275 employees.
CKE has been based in Carpinteria but is moving its headquarters to Nashville, Tenn. It has said it will also keep its OC offices.
KFC Corp. oversees the Kentucky Fried Chicken fast food chain and is part of Yum Brands Inc. in Louisville, Ky., which also owns Taco Bell Corp. in Irvine.
Puzder had led CKE since 2000.
He was President Donald Trump's first labor secretary nominee; his nomination was withdrawn, and Trump then nominated former U.S. attorney Alexander Acosta, whose confirmation hearings began today.
Yum named Chief Marketing Officer Kevin Hochman to succeed Marker as KFC president. Yum often promotes senior marketing execs to company leadership roles.