Irvine Firm Buys in Munich
Monday, March 20, 2017
Share this article: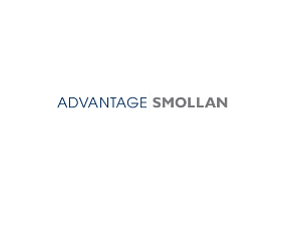 Advantage Smollan Ltd. in London—a holding company Irvine-based Advantage Solutions set up in 2015 with Smollan Group in Johannesburg—plans to acquire Combera Group GmbH in Munich on undisclosed terms.
Combera provides outsourced sales, merchandising, auditing, product and service activation and customer engagement. Its client are "leading multinational brands" in 13 countries in Europe, including Slovenia, Croatia, France and Germany. Combera will continue operating under its current name.
The deal "dramatically changes our presence and scale and gives us the widest reach across Europe in our space," Advantage Smollan Chief Operating Officer Laurence Clube said in a statement. "Combera will also bring to the wider Advantage Smollan group its many best practices and additional reach through its partnership network which opens the door to future growth opportunities."
Advantage Solutions, owned by private equity firms Leonard Green & Partners LP and CVC Capital Partners, provides sales, marketing, merchandising and digital technology services to packaged goods manufacturers and retailers.
Advantage Smollan focuses on providing similar services for consumer goods manufacturers and retailers in Europe. It also owns Flixmedia, Powerforce, REL Field Marketing, Retail Active, Seldata and SelPlus.
"In order to provide our enterprise clients with holistic retail sales, technology, and reporting solutions in Europe and on a global scale, we must have the absolute best in terms of local leadership, talent, and resources on the ground in Europe so we can enhance our value proposition through our expanded footprint and capabilities while maintaining laser focus on our legacy regions," Advantage Solutions Chief Executive Tanya Domier said in a statement. "We have delivered on this with our acquisitions and leadership appointments to-date, from enlisting industry veteran Hans Savonije of Royal Unibrew as the executive chairman, to our pending acquisition of Combera, which has a reputation for excellence and expertise in every country it operates."
Advantage Solutions, with a work force of more than 40,000, posted about $2 billion in revenue last year. It invested in Smollan Group in 2015, a move that gave it a foothold in Africa, the Middle East, South America, Australia and Asia. The two companies then created Advantage Smollan, as neither had a strong presence in Europe.