Merage Adds Data-Based Degree
Thursday, March 16, 2017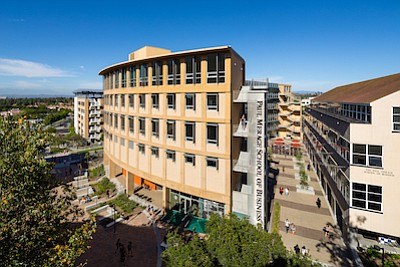 University of California-Irvine's Paul Merage School of Business launched an M.S. in business analytics, which the school says is in response to high demand from businesses, recruiters and students.
Business analytics involves the application of "sophisticated statistical and analytical methods to extract business value and strategic advantage from the growing availability of large data sets," UCI said.
The one-year, full-time program is meant to align analytics expertise with business practices; students will work on projects with local companies.
Students are expected to have up to five years work experience and an undergraduate degree in a quantitative field. Prospective U.S. participants have until June 15 and international applicants have until April 22 to apply.
Classes begin in August.