Restaurant Co. Buys 38 Wendy's
Tuesday, March 14, 2017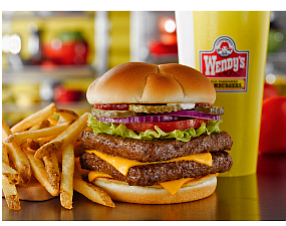 Cotti Foods Corp. in Rancho Santa Margarita bought 38 Wendy's International Inc. franchises in Kansas, Oklahoma and Texas, a news report said.
The seller was an affiliate of LDF Food Group in Wichita, Kan., run by Larry Fleming, who opened the first of his Wendy's locations in 1975.
Terms were undisclosed but when Cotti made a similar purchase of 39 Wendy's restaurants in California and Hawaii in 2014, the company borrowed $39.4 million to fund the acquisition.
Cotti Foods with the acquisition now has about 80 Wendy's. It also runs 60 Taco Bells and is the Pieology Pizzeria franchisee in Hawaii and parts of California.
Cotti Chief Executive Peter Capriotti told a franchise trade magazine in 2015 that he plans to open 25 to 30 Pieology locations over the next five to seven years.
Pieology Pizzeria is based in Rancho Santa Margarita and was founded by Carl Chang.