JWA January: Up 1%
Thursday, March 9, 2017
Share this article: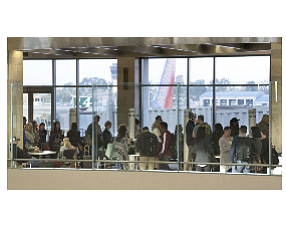 John Wayne Airport passenger traffic was up about 1% in January compared with the same month last year. Its traffic totaled about 794,000 passengers compared with 784,000 passengers, year-over-year.
Commercial flights were up 1.5%, to about 3,625 compared with 3,570 in January 2016.
International traffic declined more than 23%, to 19,500 this January compared with 25,500 year-over-year and 35 fewer flights in the month—a 22% decline from 159 to 124.
Southwest Airlines on Jan. 4 ended service from John Wayne Airport to Mexico City as part of a 930,000 cut in its annual passenger allocation.
International numbers at this point look to fall further after Southwest ends service to Puerto Vallarta in April.
The three busiest airlines at John Wayne Airport by passenger totals were Southwest, with 342,000; American with 125,000; and United with 119,000.