New President for Mophie
Tuesday, March 7, 2017
Share this article: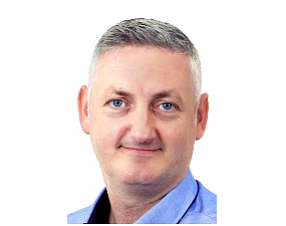 ZAGG Inc. named Chris Ahern as new president of Mophie LLC, its Tustin-based subsidiary.
Ahern reports to the parent company's Chief Executive Randy Hales, who had been serving as the smartphone battery case maker's interim president since November.
Shawn Dougherty, who co-founded mophie in 2005 with Daniel Huang, held the president's title prior to the $100 million sale of the brand to Salt Lake City-based ZAGG last year.
Ahern, who most recently served as president of ZAGG's international business unit, "successfully led" integration of ZAGG's and mophie's international teams.
"Chris has demonstrated great leadership by taking one of our least-profitable business units and turning it into a highly profitable division in a short period of time," Hales said in a statement. "His approach to the business will be critical to its continued growth."
Ahern was at Dell Corp. from 1999 to 2014, as director of sales operations for Dell Products Europe before joining ZAGG.
He earned a bachelor's degree from University College Dublin, and an electronic engineering diploma from the Limerick Institute of Technology.
Last year was "a transition year for mophie." Its sales added up to $34.4 million in the quarter that ended Dec. 31.
"We executed a number of initiatives to strengthen the business," Hales said in a statement about ZAGG's fourth quarter earnings. "We appointed a new president, implemented operational improvements, and right-sized the business to position mophie for a strong turn-around in 2017."