PBS Chief Joins National Board
Monday, March 6, 2017
Share this article: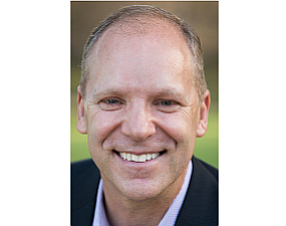 Andrew Russell, chief executive of Costa Mesa-based PBS SoCal, is a new trustee of America's Public Television Stations (APTS), a nonprofit national trade group in Arlington, Va.
The former KOCE-TV, an OC-focused public television station based at Golden West College in Huntington Beach, was renamed PBS SoCal in 2011 as the primary PBS station for Greater Los Angeles and Southern California.
Russell has since 2013 helmed PBS SoCal; its coverage area now spans six counties from San Diego to Santa Barbara and from Los Angeles to the Inland Empire and desert cities.
PBS SoCal revenue has doubled and membership has tripled under Russell and it has opened L.A.-area offices, boosted content partnerships and distribution, and expanded its education, cultural, arts, and education and community services efforts.
It raised $22 million in 2016, a new record total and up 30% over 2015. PBS SoCal has some 82,000 active members.
Russell previously held executive positions at PBS, the national broadcaster, and the Corporation for Public Broadcasting, its nonprofit, federally funded support arm.
PBS SoCal's mission is "ensuring a strong and financially sound public television system that provides essential public services in education, public safety and civic leadership to the American people."
APTS provides "strategic planning, research, communications, advocacy and other activities" to support public television, and an affiliate, APTS Action Inc., advocates for noncommercial TV stations nationally, the group's website said.