CoreLogic Names Martell CEO
Monday, March 6, 2017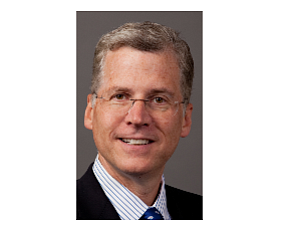 Irvine-based CoreLogic has named Frank Martell its new president and chief executive.
Martell succeeds Anand Nallathambi, who passed away last week after a brief illness.
CoreLogic provides real estate data and analytics for the real estate, mortgage finance, insurance and capital markets. The company counts a market value of about $3.3 billion.
Martell joined CoreLogic as chief financial officer in 2011 and became chief operating officer in 2014. He had taken on the CEO and president roles at the company on an interim basis last month, when Nallathambi had taken a medical leave of absence.
Martell "worked closely alongside Mr. Nallathambi for the past six years as the company executed an aggressive growth strategy to transform CoreLogic into a global leader in residential property-related data-driven insights," said Paul Folino, Chairman of the Board of CoreLogic, in a statement.
He has also been named to CoreLogic's board, the company said.
Martell "is well-known and respected by the company's employees, clients and investors and I believe his intimate knowledge and extensive experience with the company make him uniquely qualified to lead CoreLogic," Folino said.